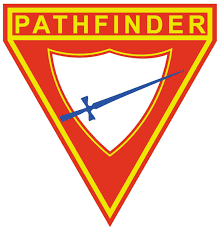 Welcome to the club page for the Central Seventh-day Adventist Pathfinder club - Central Sentinels!
                                             Don't forget; we have meetings on the first Sunday and 3rd Saturday of each month.
                                                                       Help us prepare for our upcoming trip to Oshkosh in 2019!
                            The Pathfinder Law                                                            The Pathfinder Pledge
                                    Keep the morning watch                                                                                      By the grace of God
                                          Do my honest part                                                                                 I will be pure and kind and true
                                           Care for my body                                                                                    I will keep the Pathfinder Law
                                            Keep a level eye                                                                                           I will be a servant to God
                               Be courteous and obedient                                                                                     And a friend to man
                              Walk softly in the sanctuary 
                                  Keep a song in my heart
                                     Go on God's errands
        Note: Current meeting schedule includes the first Sunday and third Saturday of each month.
                 Help us fundraise for Oshkosh by coming to our Sweetheart Dinner on February 9th at 6:30 PM!