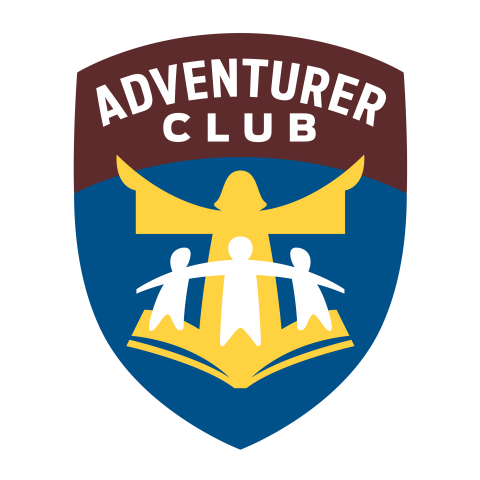 The Albuquerque Central Adventurer Club supports families with children in Pre-K to 4th Grade.  We provide activities to promote spiritual, educational, social, and physical growth of children.  We show children that serving God and learning about Him is fun!
NEWS & ANNOUNCEMENTS
We welcome volunteers for 2022-2023!  We are looking for a wide variety of gifts, and you don't need to have a child in Adventurers to support our club.  You don't even need to be a teacher, or even come to our meetings!  Please contact us for more information.
2022 Updates:
September: we started the year off with the Swimming Honor. Next we went on a family field trip to El Rancho de las Golondrinas for the Festival of the Ninos. We enjoyed learning about animals, leather crafting, bread baking, wool spinning, and much more!
Then we had a terrific camping trip to Elephant Butte. We earned the Camping, Canoeing, Build and Fly, and Whale honors. We enjoyed wonderful weather, great food, and smores, while building relationships and having fun with our families.
October: We learned about Potatoes, Healthy Foods, taking care of our bodies, and Fitness
November: We served in the Veteran's Day Program at church, learned about Dogs, Building, and Carpentry, Helping at Home, and Acts of Kindness
December: We learned about Rainbows, being a Prayer Warrior, Fish, Sand, Temperance, Postcards, and Jesus' Star. We also participated in a wonderful Christmas nativity program, and we made cookies to take to a local nursing home.
Calendar:
Upcoming Dates:
January 14: Family Network Meeting
January 22: Club Meeting (Meeting 11/12)
February 4: Family Network Meeting
February 19: Club Meeting (Meeting 13/14)
March 4: Family Network Meeting
March 19: Club Meeting (Meeting 15/16)
April 1: Family Network Meeting
April 9: Conference Sponsored Adventurer Fun Day
April 22: Adventurer Sabbath
April 23: Club Meeting/Club Inspection 
May 6: Family Network Meeting
May 13: Adventurer Investiture
REGISTRATION FOR 2022-2023
Please fill out an application, media release form, and medical release form for each child, and a volunteer form for each parent planning to participate. 
Email them to adventurers@abqcentral.org. 

**Dues of $20 for the first child and $10 for each additional sibling will be due in September.  The club will provide uniforms.  
- Two meetings per month
- One meeting will be on a Sunday morning, during the same time as the Pathfinder Club meeting (9:45am-12pm)
- One meeting will be on a Saturday afternoon and will have a fun activity for the whole family to do together. 
Examples include hikes, Bible-based activities, and field trips.
- Parent participation is mandatory!  You don't have to be at every meeting, but do plan to contribute to our club with your gifts and talents,
whether that be teaching an award, leading a game, helping behind the scenes, or more. 
We will work with you to identify a way to be involved that is enjoyable for you!
Adventurers Staff, Parent, and Volunteer Information
SDA Volunteer Background check
Adventurer Pledge
Because Jesus loves me, I will always do my best.
Adventurer Law
Jesus can help me to:
Be obedient
Be pure
Be true
Be kind
Be respectful
Be attentive
Be helpful
Be cheerful
Be thoughtful
Be reverent
VOLUNTEERS NEEDED
We would like to use your gifts!  Please contact us at adventurers@abqcentral.org if any of the below roles appeal to you!
Planning, Communication, Speaking, Relationship Building and Socializing, Record Keeping, Organization, Devotions, Fun & Games, Prop Making/Crafts, Logistics, Morale (Holidays, gifts, thank yous), Cooking
Questions:
If you have any questions or would like more information, please contact us via email at adventurers@abqcentral.org.