>
Home
>
Ministries
Central Roadrunners Adventurer Club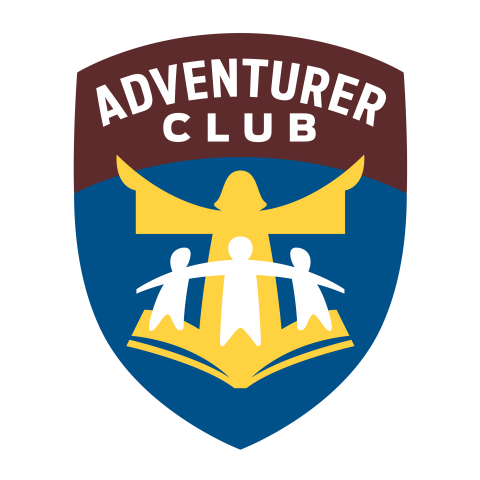 The Albuquerque Central Adventurer Club supports families with children in Pre-K to 4th Grade.  We provide activities to promote spiritual, educational, social, and physical growth of children.  We show children that serving God and learning about Him is fun!
NEWS & ANNOUNCEMENTS
Registration for the 2022-2023 year is happening now!  Scroll down for the registration forms and more information.
We welcome volunteers for 2022-2023!  We are looking for a wide variety of gifts, and you don't need to have a child in Adventurers to support our club.  You don't even need to be a teacher, or even come to our meetings!  Please scroll down for more information.
We had a great year in 2021-2022!  We completed the following awards: Bible 1, Bible Storytelling, Butterflies, Country Fun, Courtesy, Fitness Fun, Friend of Animals, Friend of Jesus, Friend of Nature, Health Specialist, Listening, Lizards, Magnet Fun, Media Critic, Parables of Jesus, Prayer, Road Safety, Sand Art, Technology, Temperance, Wise Steward, and Zoo Animals.  We did a scavenger hunt based on the Christmas story, a field trip to the Albuquerque Biopark, and also did an interactive hike at a park in Rio Rancho.
REGISTRATION FOR 2022-2023
Please fill out an application, media release form, and medical release form for each child, and a volunteer form for each parent planning to participate.  Email them to adventurers@abqcentral.org by June 30, 2022.  Dues of $20 for the first child and $10 for each additional sibling will be due in September.  The club will provide uniforms.  The calendar has not yet been finalized, but we can tell you the following:
- Two meetings per month
- One meeting will be on a Sunday morning, during the same time as the Pathfinder Club meeting (9:45am-12pm)
- One meeting will be on a Saturday afternoon and will have a fun activity for the whole family to do together.  Examples include hikes, Bible-based activities, and field trips.
- Parent participation is mandatory!  You don't have to be at every meeting, but do plan to contribute to our club with your gifts and talents, whether that be teaching an award, leading a game, helping behind the scenes, or more.  We will work with you to identify a way to be involved that is enjoyable for you!
VOLUNTEERS NEEDED
We would like to use your gifts!  Please contact us at adventurers@abqcentral.org if any of the below roles appeal to you!
CHIEF PLANNER
Plan yearly calendar, plan each meeting's agenda, assign roles
Commitment: Doesn't need to be at every meeting, or potentially even any meeting, really
CHIEF COMMUNICATOR
Stay in touch with all staff on what they are doing; keep parents informed about what is going on by email/text; ensure website has current information by updating site or passing info along to webmaster. Communicate with church community about club activities, such as in the service or through email/Facebook, write monthly report to conference (It's like six sentences, not a lot!)
Commitment: Doesn't need to be at meetings.  Attend church services as needed to speak to congregation.
CHIEF RELATIONSHIP BUILDER
Spend time with children and get to know them, get to know parents, plan activities for families to socialize.  Probably wants to start and close the monthly club meetings since this is a great way to get to connect with the kids.
Commitment: As many meetings as possible. At least once a month, aim for both meetings.
CHIEF TRACKER
Keep Adventurer closet organized, keep inventory, order shirts/uniforms/supplies/patches, track budget, keep attendance, send in monthly reports to conference reporting attendance and awards completed
Commitment:  Doesn't need to be at every meeting or any meeting as long as forms are made for someone else to do attendance.  Would need to manage closet, but that can be done at any time.
CHIEF FUN & GAMES
Makes sure something fun is planned for every meeting, like outdoor games.  Plans something fun for families to do at the Family Network Meetings.  Leads games.  
Commitment:  As many meetings as possible.  Probably would want to come anyway since they will be fun!
CHIEF MAKER
Makes props needed for Induction, Adventurer Sabbaths, and other requirements.  Could also be involved in crafts done at the meetings.
Commitment:  Doesn't need to be at any meetings unless this person wants to help with crafts at club meetings
CHIEF LOGISTICS OFFICER
Asks all the questions about how to make things happen, and solves problems.  Will and what will we feed the kids?  How will we get there?  What space are we using?  Where do we set things up? Helps set up.
Commitment:  Would be at most meetings, but doesn't have to be at all.
CHIEF MORALE OFFICER
Thinks of all the nice touches, like recognizing birthdays, holidays, recognition gifts, sweet treats, thank you notes, etc.
Commitment:  Irregular, attends as needed
Questions:
If you have any questions or would like more information, please contact us via email at adventurers@abqcentral.org.