What inspires you to live healthfully?
"Eight Laws of Health"
1. Nutritious food (ideally a plant-based diet).
2. Exercise regularly and often to improve your body, mind and spirit.
3. Water, drink plenty of it.
4. Sunshine.
5. Temperance: use good things moderately; avoid bad things.
6. Air.
7. Rest well, remembering that the best rest follows labor.
8. Trust in divine power as you make choices and seek inner peace.
Upcoming Events: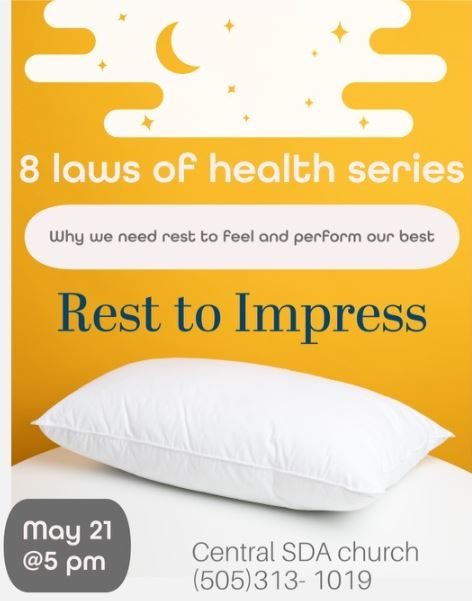 Come and join us as we dive into another topic in the 8 laws of health series.
"Rest to Impress"
We will explore "Why we need rest to feel and perform our best."
When:
21 May 2023, 5:00 PM
Where:
Albuquerque Central Seventh-day Adventist Church
Questions, call 505-313-1019
Click here to access information about First Aid/CPR/AED certification.