Saturday
9:30am

Sabbath School

Saturday
10:50am

Church Service


Saturday
2pm

Young Adult / Families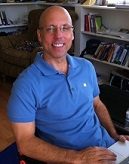 ​Pastor's Page: Surveying the Saints!
September 15, 2021
If we were told that a disease is making its way to America, and likely 1 out of every 1,000 Americans would contract this very contagious, fatal disease, we'd surely all join together asking what we can do to protect everyone within our sphere of influence.  Yet, the stark reality is we don't have to 'imagine' such a dreadful scenario ... Continue reading
Updated Church Mask Policy
The New Mexico governor extended the current mask mandate until February 4. Please continue to wear masks everywhere in the church building, including Sabbath School classes, except when eating or drinking. Thank you for your understanding and cooperation.