Saturday
9:30am

Sabbath School

Saturday
10:50am

Church Service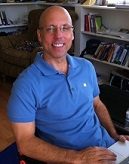 Dear Central SDA Church Family:
I hope you have all had a blessed Christmas and you are full of praise for God's "indescribable Gift?" (2 Cor. 9:15) which leads us to trust for a Happy New Year!
As we look ahead to 2023 the future can raise all kinds of questions for us a Christians like: Will this year be better or easier than the last? Or, if things get rough - will I have enough faith to stay peaceful and trusting? And how do I reconcile the hard things God allows with a loving God? Continue reading....
Contact us at: ourchurch@abqcentral.org
Sabbath Bulletin, Music, Sermon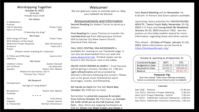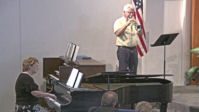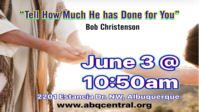 Archives: Sermons | Music | Bulletins
Church Secretary Office Hours
Wednesday - 10:00 am to 2:00 pm
Thursday - 1:00 pm to 5:00 pm