Welcome to the Albuquerque Central SDA Church in Albuquerque, NM. 
We are a Christian community and would love to have you join our family.  To learn more about what we believe, visit our About Us page.
How to join us in person
Join us for our Worship Service and Sabbath School. 
Children's Sabbath School: Saturdays, 9:30 to 10:30am 

Cradle Roll/Beginners (ages 0-3) is in-person
Kindergarten (ages 4-6) is in-person
Primary (ages 7-9) is in-person 

Adult Sabbath School: Saturdays, 9:30 to 10:30
Worship Service: Saturdays, 10:50 to 12:00 PM
How to join us online
SABBATH SCHOOL:
A recorded Sabbath School Beginners class for kids under age 4 can be watched here.
Our Adult Sabbath School studying the Gospel of Luke is on Zoom.  We meet on Saturdays from 9:30 to 10:40am.  Contact pendobob@gmail.com for the login information.  All are welcome!
CHURCH SERVICE:
Watch us online - Saturday mornings starting at 10:50 AM. 
Note: Prelude Music will begin at 10:40 AM.
OTHER
A Virtual Family Vespers (for kids under 10) happens by Zoom every Friday from 7-7:30pm.  The program varies every week and includes Bible games, stories, and songs.  Contact abqcentraladventurerclub@gmail.com for the login information.
A Virtual Youth Devotional (for youth 10-17) happens by Zoom every Wednesday at 7pm.  
What is church in a time of COVID-19?
Dear Church Family,
What is the church? or a church? Church is commonly described as a place—where believers meet to worship, fellowship, and prepare for service and outreach. Yet, the New Testament described church as a people rather than a place built of brick and mortar. In fact, formal places of Christian worship wouldn't come for another 300 years after the resurrection.
Until then, 'church' described who believers are: they worship, fellowship, care for one another, and evangelize.
Before believers had a 'place' of worship they gathered ANY WAY they could: in homes, by rivers, on hillsides etc….
The amazing thing is: despite having no formal place to meet—they still turned the world upside down with the power and demonstration of the gospel!
In other words, the 'place' of church never determined the power and scope of their mission. How then was it determined? In Matthew 18:20, Jesus said, "Where two or three are gathered there am I in the midst of them."
So the church wasn't defined by a building or a place: believers became the church as they had Jesus in their midst by virtue of the Holy Spirit! It wasn't the 'place' that determined their power but the presence of the Spirit among them!
This is fantastic news for us in these Covid times! We are all disappointed and frustrated by the restrictions and limitations we've endured through the pandemic. And yet we can be encouraged with a bit of 'perspective'!
The great news is: it doesn't matter HOW we are gathered—Jesus will be in our midst and THAT is what gives us meaning and power for His glory! Yes, early church believers could physically gather without a formal 'place' of worship—something we've missed this past year.
However, keep in mind that God's Presence is promised—NO MATTER THE FORM OUR GATHERINGS TAKE!!
This means that two or three can be 'gathered' in a Zoom group—and God's Spirit is STILL in the midst of them offering power and grace! We can be gathered in a group phone call and Jesus will be in our midst!
This is how Paul and Silas were the church—as they sang in prison! This is how believers in persecuted regions of the world—remain the church and even grow it exponentially—even though they are without a formal place of worship and their underground gatherings are so sparse and limited.
So, even though NT believers could gather together without a formal place of worship—THEY DID NOT HAVE AN ADVANTAGE OVER US—because GOD'S CHURCH is NOT DETERMINED by HOW we gather PHYSICALLY—but by the EMPOWERING PRESENCE of HIS SPIRIT—WHICH COMES to US REGARDLESS of the FORM that GATHERING TAKES!
We surely miss our physical gatherings. And God blesses and uses them to great effect when we allow Him. Just don't limit His ability be IN THE MIDST of US—even if it's by phone or Zoom or on an outdoor hike with a small group of believers.
'WHEREVER' believers are filled with the Spirit—they ARE BEING the church!
This does not mean we diminish our yearnings to return to full corporate gatherings! This is just a word of 'perspective' to remind us that we don't become the church at 25% or 40% or even 75% filled to capacity. We become the church, we ARE the church NO MATTER HOW WE GATHER—when we invite Christ through His Spirit to be in our midst. It's His Presence—not the MODE of our gathering that makes all the difference! Let's invite Him into our midst in as many ways possible until we are fully gathered back together!
And we are headed that way! The Board voted to reopen church services beginning March 6. No children's SS yet but we will have an Adult class meet in the sanctuary. So praise the Lord—the return to physical gatherings is beginning—but let's keep Him 'in our midst' every step of the way!
In His Joys,
Pastor John :)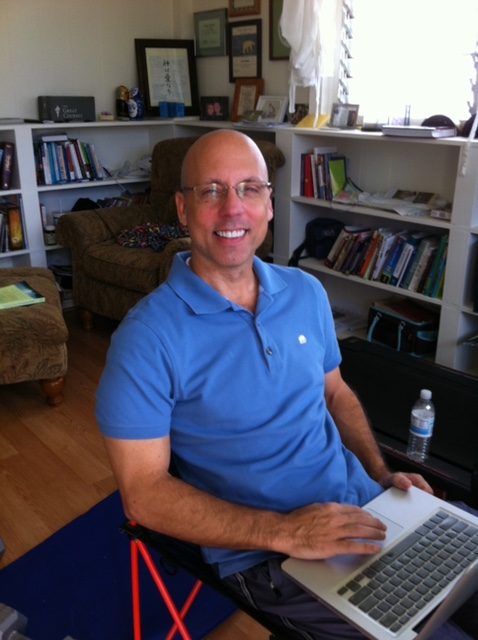 Pastor: John Abbott
Do you have concerns, please complete our member survey.
---
Important Advisory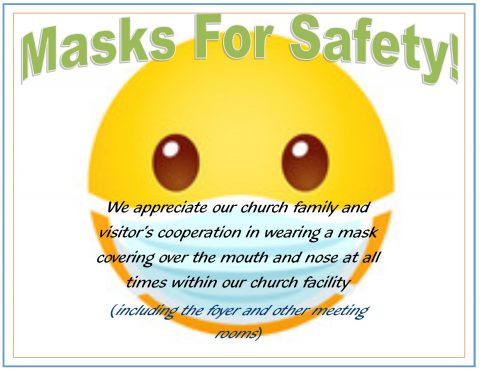 If you are experiencing symptoms call the Coronavirus Hotline — NM Department of Health
855-600-3453
Do not go to your doctor's office or to the hospital before getting information from the hotline.
The NM Department of Health has set up a COVID19 response system which may include coming to your home for testing.
**Please see the updated post on our Facebook page, where we give more details as well as recommendations**
We will continue to use online platforms such as Zoom or Facetime to stay connected.
You can also find useful links on our website for our Adult and Children Sabbath School classes.
We hope that each member will receive strength, support and blessing from our church community and that they will reach out to each other via telephone, text message or email.
Adventist Online Giving
Adventist Giving allows you to return your tithe and give your offerings online while you do your online banking, are on a long business trip, on vacation, or even if you are unable to attend church due to an illness.
But most important of all, if you desire to give back to the Lord all of your first-fruits as soon as you have them, you can do it immediately through Adventist Giving.
Go to the Adventist Giving website to donate or signup for an account.
Watch a tutorial about getting setup with Adventist Online Giving.
---
Prayer
Do you know anyone that needs prayer; do you have a prayer request?
Send a prayer request.
Call in your prayer requests at any time by dialing: (505) 836-1480.
Card Requests
Do you know someone in the church, a friend, family member, or neighbor that needs a word of encouragement?  
Learn more about this card ministry? 
If you would like to send them an uplifting message, send Tony Rodriquez a Card Request.
---
Announcements
News & Events
Stay up-to-date with all that is going on here at Albuquerque Central Seventh-day Adventist Church.
Central Seventh-day Adventist (SDA) Church Messenger newsletter
Click above link to view archived newsletter editions.
Click here to view the current edition of the church Newsletter (Winter 2021). 
Weekly:
​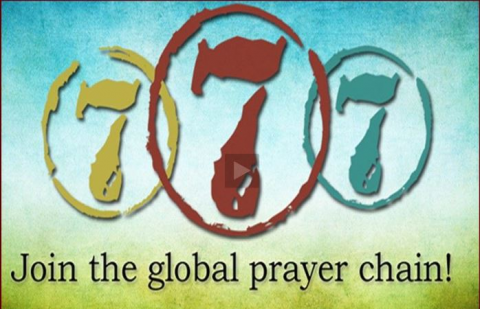 ​
Continue to pray for the prayer warriors at 7:00 AM, 7:00 PM, 7 days a week and unite against the snares of this world.
Monthly: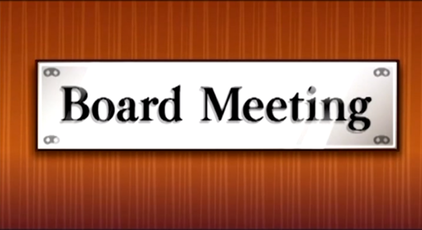 Next Church Board meeting is scheduled for
12 April 2021 at 7:00 PM. 
Special: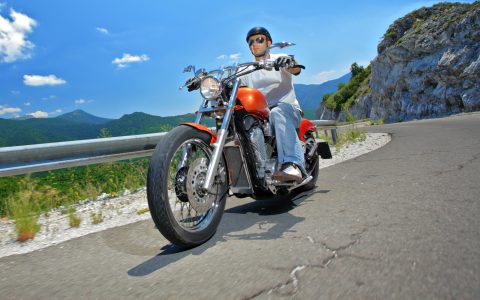 It is time for the Spring Motorcycle Ride!
We will meet at the Home Depot in Bernalillo, NM at 9:00 on 18 April 2021; we will travel to Gillman Tunnels, Spence Hot Springs, and Jemez Soda Dam during our ride.
Need Information?  Call Len (505-353-1630) or Richard (520-559-6067).