Saturday
9:30am

Sabbath School

Saturday
10:50am

Church Service


Saturday
2pm

Virtual Bible Study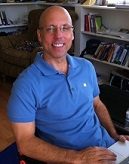 ​Spiritual Jewels
Dear ABQ Central Church Family:
It was so good for my wife and I to greet many of you before church this past Sabbath—so good because we miss you and it was medicine to the soul to be with you! Many continue to ask about my condition so I thought I'd give an update here and then share some spiritual jewels that I hope will bless you!  Continue reading...
Updated Church Mask Policy
The New Mexico governor ended the indoor mask mandate on February 17.