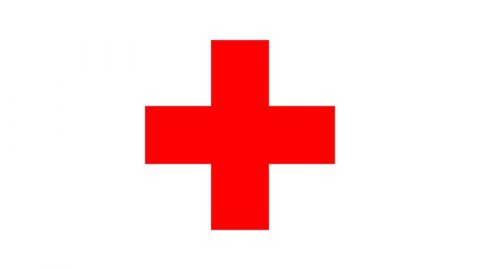 American Red Cross
Purpose
The American Red Cross First Aid/CPR/AED program helps participants recognize and respond
appropriately to cardiac, breathing and first aid emergencies.
The courses in this program teach the knowledge and skills needed to give immediate care to an injured or ill person and to decide whether advanced medical care is needed.

This program offers a choice of first aid, CPR and AED courses to meet the various training needs
of a diverse audience and is offered in traditional classroom format.

Length
Course lengths vary depending on course components included.
They may last from less than 1 hour to just over 5 hours.
Location
Classes are taught at the church in the fellowship hall.
Classes can be taught at alternate locations for group classes.

Courses
The First Aid/CPR/AED program includes the following modules, any of which can be combined to form
a course:
■ First Aid
■ CPR (Adult/Child/Infant)
■ AED (Adult/Child/Infant)

The following optional modules can be taught separately or added to any course:
■ Asthma Inhaler Training
■ Epinephrine Auto Injector Training
■ Tourniquet Application Training
■ Bloodborne Pathogens Training
Registration
Contact Richard Wical to register for any of these courses:
Phone - 520-559-6067
Email: wicalrd@gmail.com

Certification Requirements
Classroom (instructor-led):
■ Attend all class sessions.
■ Participate in all course activities.
■ Demonstrate competency in all required skills.
■ Successfully complete the Putting It All Together Assessment Scenarios.

Certificate Issued and Validity Period
All First Aid/CPR/AED certifications, with the exception of Bloodborne Pathogens Training, are valid for
2 years from the date of course completion.
Bloodborne Pathogens Training certification is valid for 1 year from the date of course completion.
On successful completion of a course in the First Aid/CPR/AED program, participants receive American Red Cross certification specific to the course they completed.